Hi there, thanks for stopping by! My name is Laura-Maria or just Laura. I am currently setting up this website so you will not find much content yet.
Check out my Link Page for some useful information.
If you want to get in touch feel free to send me an email to hello@laurastagnet.com.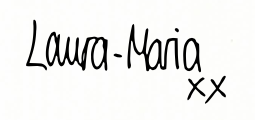 Get in touch – let's be friends 🙂